Name: Mandy Pagan
Job title: Clinical Nurse Specialist – Wound Service
Employer: Southern District Health Board
Professional Qualifications: Clinical Masters, Post Graduate Diploma Wound Care
Contact details: Southland Hospital, Kew Road, PO Box 828, Invercargill, Southland, NZ, This email address is being protected from spambots. You need JavaScript enabled to view it.
Bio: I am a clinical nurse specialist in wound care employed by the Southern District Health Board working across primary and secondary health care sectors. I lead nurse-led wound clinics and have a strong community focus working with the older person and healthcare professionals, including caregivers, in the community and aged care facilities. I am privileged to work with the NZWCS Committee and the amazing skilled team on the Leg Ulcer Advisory Group. I am passionate about education and my work ethos is beautifully summarised by the quote from Benjamin Franklin "Tell me and I forget, Teach me and I may remember, Involve me and I learn."
---
Name: Maria Schollum
Job title: Nurse Practitioner
Employer: Waikato District Health Board
Professional Qualifications: Master Nursing(Hons)
Contact details: Waikato Hospital, Private Bag 3200, Hamilton 3240, NZ,
Bio: I am
---
Name: Rebecca Aburn
Job title: Nurse Practitioner - Vascular
Employer: Southern District Health Board
Professional Qualifications: Masters of Nursing
Contact details:
Bio: I have a 20 year history of clinical experience in neurosciences, intensive care, wound care, clinical education and district nursing. I completed my Masters of Nursing in 2006 and have a great passion for nursing practice development. As the treasurer, for the New Zealand Wound Care Society am involved at a national level in practice and guideline developments. Over the last 6 years I have enjoyed working in the community setting with patients and whanau to achieve their health outcomes. In 2010 completed an advanced post graduate certificate in clinical nursing. I work 0.7 in the role of infection prevention control nurse specialist and continue clinical work in the Diabetic Foot Clinic.
---
Name: Catherine Hammond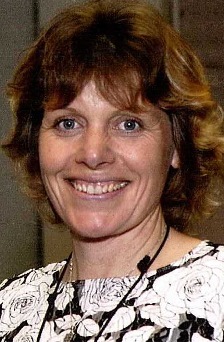 Job title: Clinical Nurse Specialist – Specialist Wound Service
Employer: Nurse Maude, Christchurch
Professional Qualifications: Clinical Masters, Registered Nurse
Contact details: Specialist Wound Service, Nurse Maude, 35 Mansfield Avenue, Merivale, Christchurch This email address is being protected from spambots. You need JavaScript enabled to view it.
Bio: Catherine has worked in the speciality of wound care since she emigrated from the UK in 1997. She is clinical leader for the community Specialist Wound Management Service at Nurse Maude in Christchurch. Her role encompasses clinical practice, education and research providing a strong link between theory and practice in the real world.
---