Certificate Course in Wound Debridement
17 April 2023 to October 2023
On-line video learning and tutorials.
You will need to attend one two-day practicum in Dunedin. There will be two groups, so you will attend either Group One 5 & 6 July 2023 OR Group Two 12 & 13 July 2023.
Five patient competencies, performing conservative sharp wound debridement, are required to be assessed by your clinical Mentor(s), mentoring starts after the July workshops.
If you require assistance to find a mentor please contact the NZWCS Administrator.
For the 'Information Page' and to apply for this course go to - www.op.ac.nz/wound-debridement
Please note that applications can only be received through the above NZWCS link, the course does not appear on the Otago Polytech website.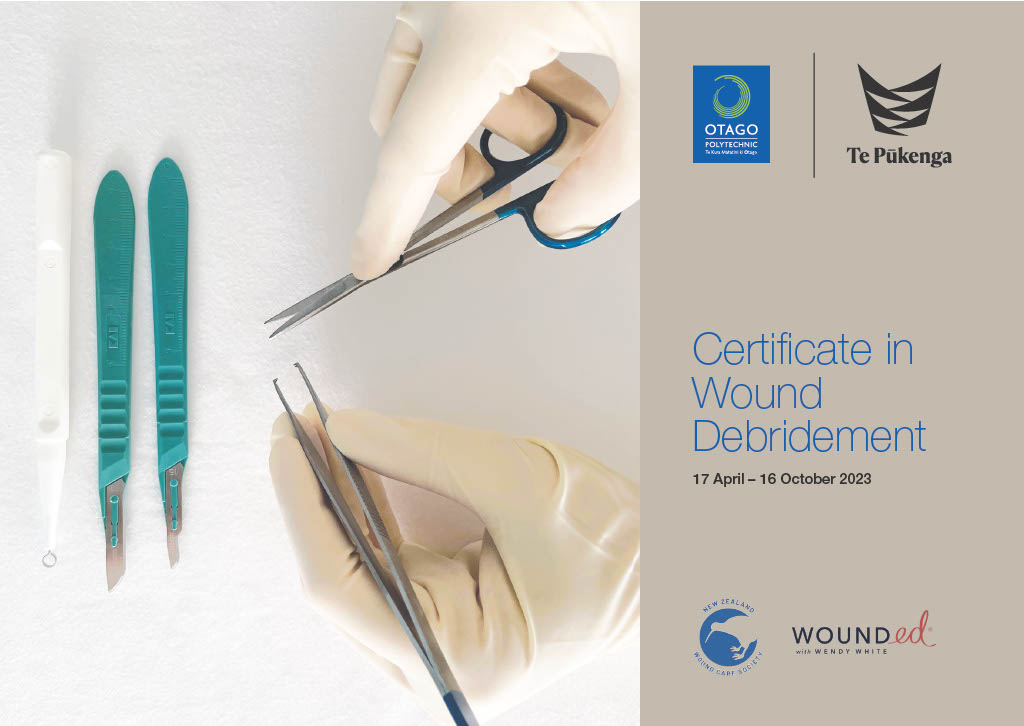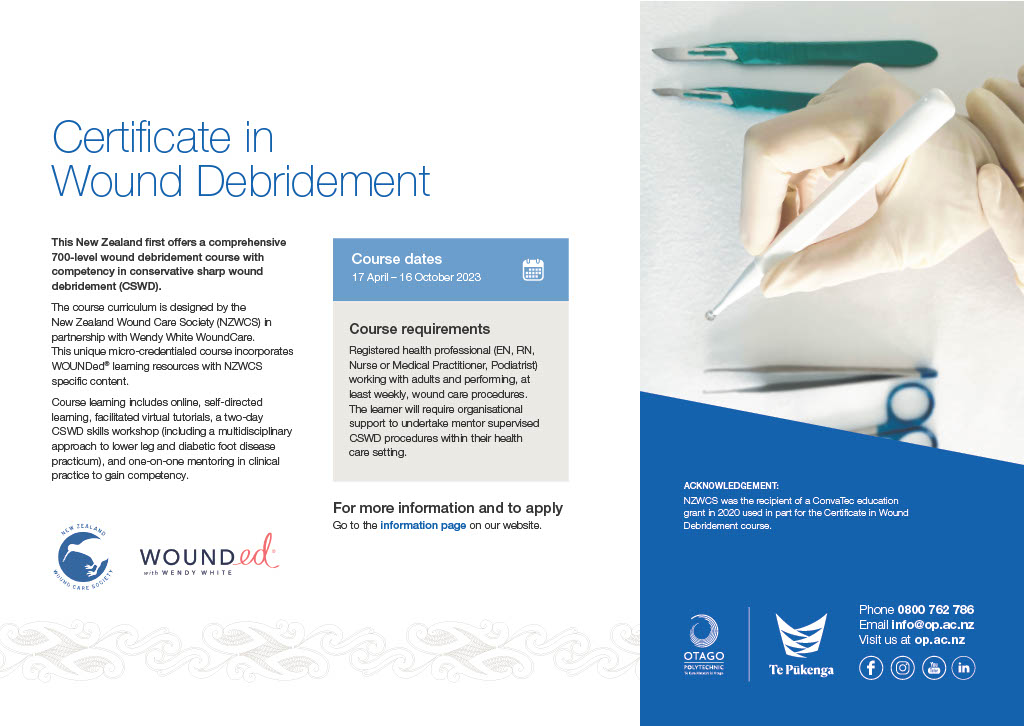 Information for the July Workshop
Airport Shuttles:
Airport Shuttles Dunedin Ltd - 0800 477 800 or www.airportshuttlesdunedin.co.nz
Super Shuttle - 0800 748 885 www.supershuttles.co.nz
Taxis:
Dunedin Taxis - 03 477 7777 or www.dunedintaxis.co.nz
Accommodation in Dunedin:
There are a variety of hotels and motels within walking distance from Otago Polytechnic, here is a selection:
The Victoria Hotel 03 477 0572 Quest Dunedin 03 470 1725 Alcala Motel 03 477 9073
Bluestone on George 03 477 9201, Aurora on George 03 477 7984, Alhambra Oaks 03 477 0572
George Street Motel 03 477 9333